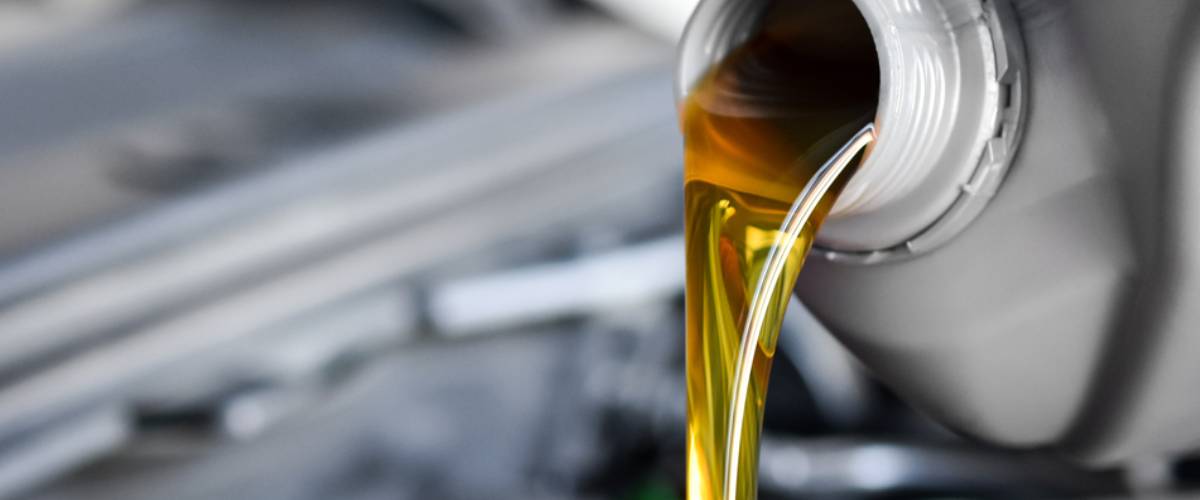 Oil Changes in Nicholasville, KY
Enrich Your Hyundai With a Fresh Oil Change in Nicholasville, KY
One of the best ways to promote and maintain the well-being of your vehicle near Lawrenceburg is through regularly scheduled maintenance like getting your oil changed.  Often overlooked as an unimportant service, the reality is that regular oil and filter changes are pivotal to the health and performance of your Hyundai on the roads in Nicholasville.  By keeping your engine primed with fresh motor oil, you're doing your car a tremendous service which will allow it to flourish and continue functioning smoothly for years to come.
How Do I Know If I Need To Get My Oil Changed?
There are several determining factors which indicate that it might be time to get your oil changed.  The first one, and undoubtedly the most common, is an illuminated check engine light or oil light coming up on your dashboard.  Both of these are clear indications that something inside your engine bay needs servicing, and because oil changes are common it's usually a sign that you should check your oil level.
Another easy way to gauge whether or not you need to get your oil changed is by referring to the service sticker on your windshield, usually located in the top left-hand corner facing you.  If you've ever brought your Hyundai into our service center near Danville to get an oil change done, then you've probably noticed the service sticker that our technicians leave behind.  This sticker not only tells you when you need to get your oil changed next but also gives a proposed date and mileage number to help you determine when is the best time to replenish your Hyundai with fresh motor oil.
What's the Process Like to Change the Oil in Your Hyundai?
Here at Don Franklin Hyundai, our service technicians go above and beyond to ensure the quality of your oil change no matter what condition your vehicle is in when you bring it to us.  To begin, our professional staff team will safely lift your Hyundai off the ground and drain the old oil by removing one bolt from the outside of the oil drain pan.  Once all the old, dirty motor oil is drained, our team will then locate your oil filter and replace that as well.
After bringing your Hyundai back down to the ground, we will then access your oil reservoir by popping open the hood.  Our in-house experts know what it takes to service every Hyundai vehicle that passes through our facility, but if you don't know which type of oil and how much of it your vehicle requires you can simply refer to your owners manual.  Once your oil is filled to its sufficient levels, we'll let the engine run for a few minutes and will finish off by checking the oil level using the providing dipstick, making sure to replenish and/or top off if necessary.
Why Get Your Oil Changed at Don Franklin Hyundai?
If you're a driver near Harrodsburg in need of an oil change this summer, look no further than our trustworthy and dependable service center here at Don Franklin Hyundai.  Backed by quality assurance from our team of certified service technicians, we pride ourselves on performing quick and efficient oil changes and filter replacements when your vehicle needs it most.  Not only will we replenish your Hyundai with fresh motor oil, but we'll also put your car through a complimentary multi-point inspection to see if there's anything else we can help you with before we set you free.
To learn more about our professional oil change services, we encourage drivers from Versailles, Bardstown, and beyond to contact us or visit us in person at our Don Franklin Hyundai dealership today!  Visit us online to view our on-going service specials and even schedule an appointment online using our convenient scheduling tool and be sure to check out our parts center on your way out.  We look forward to meet you!